100% Unique, 100% You
Welcome to SARRU, the home of Salvaged, Artisan, Recycled, Reclaimed, Upcycled furniture & home accessories. Your living space is where you can be creative and showcase your unique style. The SARRU collection was designed with that in mind!
SARRU your home with vintage home interior products that make a statement. Each of our vintage home interior products is created with our creative, authentic customers in mind. Many of our upcycled pieces are in fact reformed antiques that are entirely unique - the perfect way to showcase your unique style throughout your home.
Our online vintage store is a treasure trove of all things Bohemian and beautiful and many of the items in the SARRU vintage online store are exclusive and cannot be purchased anywhere else.
Wooden storage boxes & crates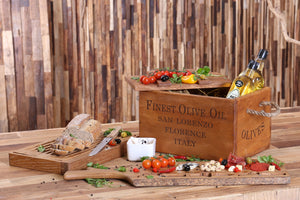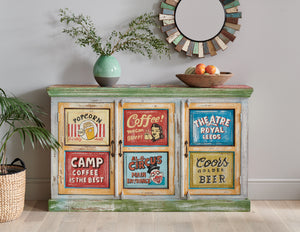 Upcycled & Eco-Friendly
Transform your home the right way with beautiful vintage home products made mindfully of our planet and the environment. If you are trying to live a more sustainable eco-friendly life, we're right behind you! We take great care to make our upcycled store as sustainable as possible, from production to packaging and shipping.
Any timber used in our vintage wood products is either salvaged timber or is sourced from sustainable plantations, and all our salvaged and upcycled products are handcrafted from genuine antique finds reclaimed from scrap yards. Rest assured, we're doing our bit for the planet and want to help our customers to do the same!
Shop Retro Carnival Range
Browse the Collection
SARRU is everything that the high street isn't - innovative, eco-friendly and original. We specialise in creating unique vintage products and upcycled items we've given a new lease of life, to add a touch of distinctive vintage style to your home or business. SARRU vintage items are pieces with a story of their own - if you're looking for unique and interesting vintage products for the home, you're in the right place. 
There's so much variety in our vintage store - from patterns to textures and styles. Vintage allows you to have your own take on the latest interior design trend, and really put your own stamp on a place. At SARRU, we have built a vintage collection that will let your creativity run wild. Make your space truly unique and truly yours, and dive into our vintage treasure trove to discover more!
Featured Collection- Pommel Horses, Pouffes and Stools